Lawn Care Taylorville IL From Top Rated Services
We provide the professional lawn care Taylorville Illinois homeowners and businesses are looking for at affordable prices. In addition to our expert mowing skills, we provide fertilization, weed control, core aeration, overseeding and do a wonderful job with crabgrass control, fall clean up and spring clean up at a honest and fair rate. We cater to both residential customers and also provide commercial lawncare for your business.
Great Lawn Mowing And Yard Care Services For Taylorville IL Residences And Businesses
We have been offering the good folks of Taylorville lawn care and mowing services for years.  We do it a bit differently though.
We Provide The Lawn Care Services And Yard Maintenance Everyone In Taylorville Wants
We provide top quality services at prices that will put a smile on everyone's faces.  No, we are not the least expensive, but we do provide the upmost in quality and dependability.  Isn't that what you want?  Getting the job done quickly and efficiently and not having to worry if the job is done right?  That is why we are here and why we have continued to stay in the lawn care service business for so many years.
IL Fertilization And Weed Control
We provide Dandelion And Broadleaf Weed Control, Crabgrass Control And Prevention, fertilization and weed control and are certified by the State for residential and commercial properties with our locally owned pest control business.
Lawn Care And Yard Maintenance
We take the hassle out of getting these things done by doing the beautiful lawn and landscaping  that is needed to keep your front and backyard looking great including mowing and trimming and leaf removal .
Landscape Maintenance Service
We make sure that your landscaped areas are properly maintained also.  Tree and shrub pruning, fall and spring cleanup, gutter cleaning and extensions, flower bed maintenance, and mulch supply are just a few of the things we can do.
Taylorville Illinois Lawns - Get Free Quote For Il Lawn Care Maintenance And Services
Schedule an appointment today!
Info Our Great Illinois Customers Have To Say About Our Lawn Care Services Business
Lawn Mowing,Trimming And IL Landscaping Design Service Images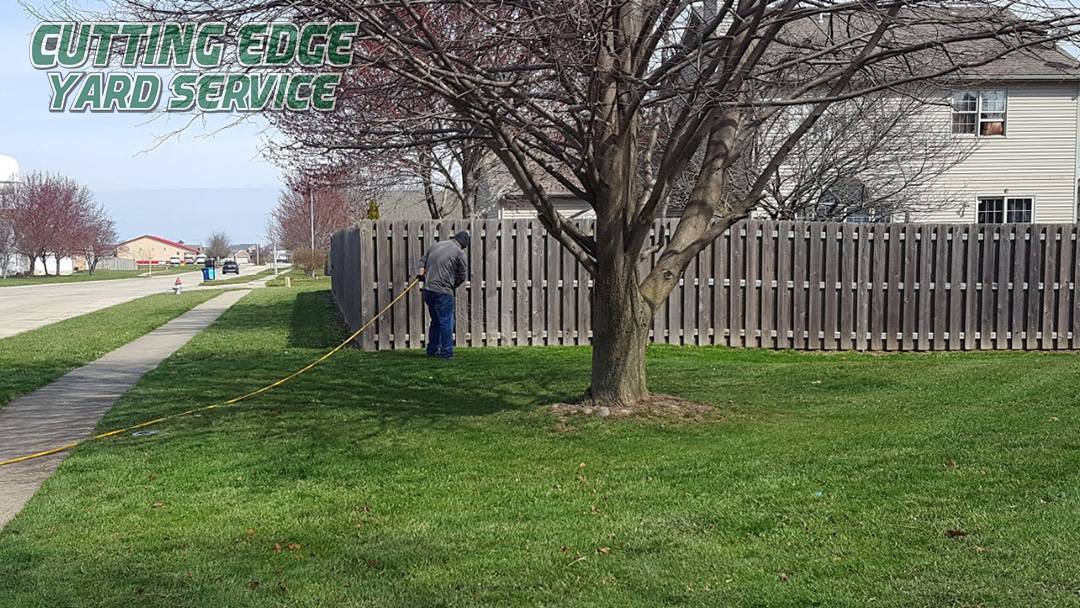 We provide the lawn maintenance services that will truly make your dreams of a lush green lawn come true. We are locally owned and operated and have been proudly serving Central Illinois residences and businesses for more than 15 years. We love providing localized lawn care and serving Taylorville IL.
We are definitely a fullservice lawn care expert. In addition, we are landscape contractors.
We are NOT associated with Trugreen lawn care , Greene lawn care, Gleasons lawn care or aaa superior lawn care or Blakely lawns. We DO NOT do carpet cleaning or work with garage doors or in any way, or as a type of moving companies or appliance repair or a home builder. Because we are fertilization and weed control experts we do provide lawn pest control services that prevent lawn damaging insects such as grubs from damaging the deep roots of your grass along with landscape designs and lawn maintenance services. As we mentioned previously, we are landscape contractors for Taylorville IL lawn and provide the cutting edge lawn care people are looking for. We are not a garden centers but do provide services for commercial real estate businesses. We do provide some complete lawn property management services. We do a bit of snow removal but consider ourselves more of a lawn and landscaping company.  We definitely do spring weed control services